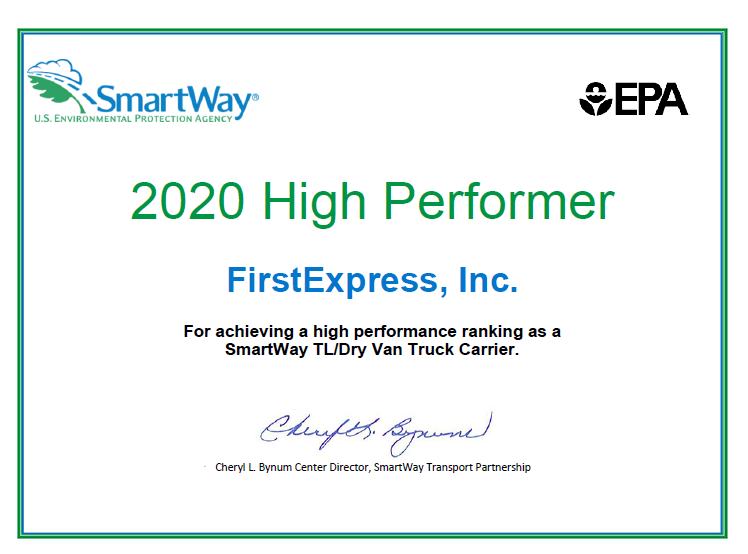 2020 SmartWay High Performer
Sep. 18th '20
Congratulations! Based on the performance of FirstExpress, Inc.'s freight transportation operations, EPA has named your company a 2020 SmartWay High Performer.
For the fourth year, EPA will publish a list of SmartWay High Performers, and I'm pleased that FirstExpress, Inc. made the list. A complete list of all 2020 SmartWay High Performers, and the criteria for making the list, are available on the SmartWay website.
Again, congratulations. EPA commends FirstExpress, Inc. for its continued efforts as a SmartWay Partner and its contribution to a more efficient, productive, and sustainable freight industry.
Sincerely,
Joann Jackson Stephens
SmartWay Brand Manager
U.S. EPA SmartWay